Why Should I Get My BMW's Oil Changed at the Dealership?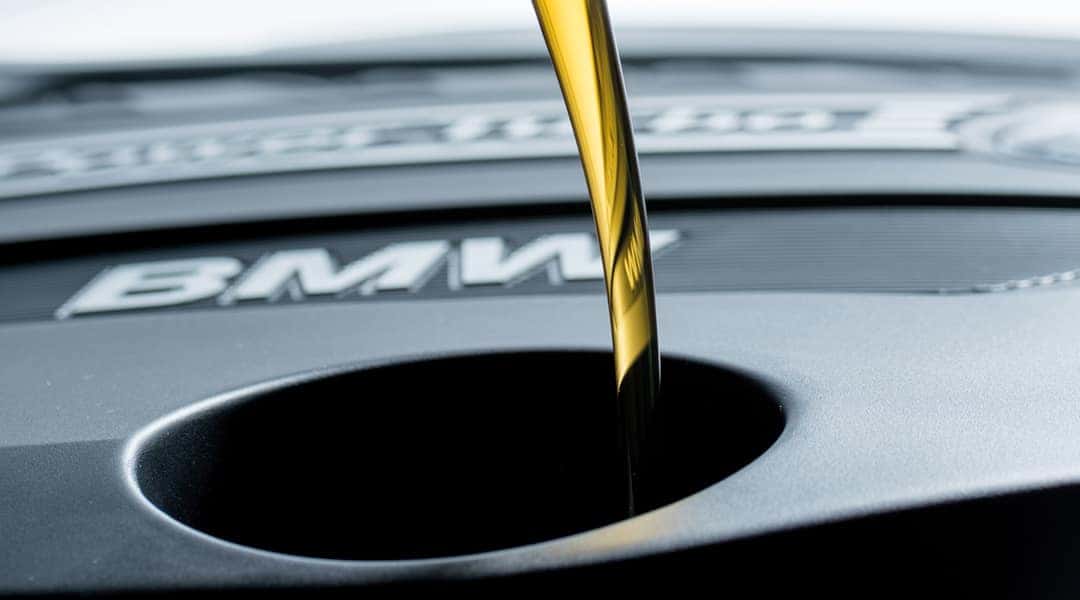 Looking for the "best place to have my BMW's oil changed?" At Bill Jacobs BMW in Naperville, our service department is the best place to have your oil changed. As a BMW owner, you might have wondered why should I get my BMW oil changed at a dealership. The answer is simple: you should service your BMW with experts who are factory-trained and use genuine BMW parts and that happens to be your local BMW dealership.
BMW OIL CHANGE SERVICES AT OUR DEALERSHIP
Our BMW Service Department in Naperville understands the importance of routine oil and filter changes. You want to keep your Ultimate Driving Machine running like the day you brought it home. We provide conventional, semi-synthetic, and synthetic oil change services for gasoline and diesel-engine models. Rest assured that if you drive a BMW near Naperville, IL that we provide the recommended oil change at BMW quality quickly and conveniently.
TYPES OF BMW OIL CHANGE SERVICES AT OUR DEALERSHIP
Full Synthetic – With synthetic motor oil offering maximum viscosity and the resistance of sludge formation, more and more BMWs are running on synthetic motor oil nowadays, and this is one of our most popular services at Bill Jacobs BMW
Conventional – With BMWs running on conventional oil since the beginning of the company in 1916 Germany, we naturally provide older models with their conventional oil change every 3,000 to 5,000 miles.
Semi-Synthetic – This special blend of conventional and synthetic oil can provide some of the benefits of both: it's less expensive than full synthetic oil, but keeps your engine cleaner than conventional.
WHEN DOES MY BMW NEED AN OIL CHANGE?
That depends on your BMW's model year and its equipment. BMW's factory-recommended oil change intervals are model specific. BMW M cars need break-in oil changes at 1,200 miles whereas most of the others are 10,000 or 12 months (Conditioned Based Services may be due sooner/based on your driving habits). A BMW i3 full electric car never needs an oil change. However, the BMW i3 & i8 with the Range Extender do need LOF.  These 2 vehicles do not fall under the Value Service ProgramOlder-model BMWs without the iDrive System running on conventional oil will need to get it changed every 3,000 to 5,000 miles. However, newer-model BMWs equipped with the latest iDrive System technology can follow these steps to determine when their vehicle is due for an oil change:
Beginning from the menu screen
Select – vehicle Information
Select – vehicle status
Select – service required
Select – engine oil
ULTIMATE CARE – 3 YEARS BMW UNLIMITED OIL CHANGES
Regular oil changes are vital to the health and performance of your BMW. With the BMW Ultimate Care Oil Services program, you have peace of mind when it comes to regular oil services.  If you have been in your BMW for 5 years or if your BMW has 60,000 miles or more on it, you should sign up for the Ultimate Care Program. This oil-only maintenance program gets you three years of prepaid oil changes on your BMW for only $199. The three-year Ultimate Care Oil Services program is designed with you and your ultimate driving machine in mind.
Eligibility: The program is open to BMWs that have reached 60 months or 60,000 miles, and are not currently covered by BMW Ultimate Care+ coverage. All work is performed at Bill Jacobs BMW by a BMW Trained Technicians, using only Original BMW Engine Oil and Parts. Ask your BMW Service Advisor for more information about BMW Ultimate Care Oil Services and the range of BMW Maintenance Plans for every stage of your BMW's journey.
BILL JACOBS BMW SERVICE DEPARTMENT
Choosing where to service your BMW should be an easy choice. At Bill Jacobs BMW, the cars bring you in and the experience brings you back. Thousands of drivers across the greater Chicago area have trusted our service department to get their BMW driving like the day they brought it home. Our factory-trained BMW Service Advisors and Technicians are certified in BMW engineering and are here to answer any questions you may have when it comes to the health of your vehicle. Bill Jacobs is a name you can trust and one that is synonymous with excellence and your service experience with us will be nothing short of first-class.
WHY YOU SHOULD SCHEDULE YOUR NEXT OIL CHANGE AT BILL JACOBS BMW?
If you are still wondering why you should get your BMW's oil changed at our dealership, below is a list that highlights the advantages: