What to Expect At Your BMW Service Appointment
As a BMW owner, you understand the importance of maintaining the health of your Ultimate Driving Machine with routine maintenance at a BMW authorized service center. At Bill Jacobs BMW in Naperville, BMW drivers all over the greater Chicago area trust our service center with their BMW maintenance and repairs. If you're looking to schedule a service appointment for your BMW, continue reading to learn what to expect at your BMW service appointment.

Scheduling a BMW Service Appointment at Bill Jacobs BMW
If your BMW is in need of service, you can schedule a service appointment by calling our BMW dealership at (855) 272-5723 and speaking with one of our Service Coordinators or you can simply schedule service online on our website.
How to Schedule Service Online
We put together a few basic pointers when scheduling an appointment online at Bill Jacobs BMW:
Logging in – access the system for the first time by selecting the box under 'I am a new customer', sign in using a Google account, or start with a previously used phone number or email address.
What does your BMW need? – Select the individual services listed or click – all services and repairs – to access an extensive list of most common services and a list of all services. Be sure to select the service needed.
Need a ride? – Choose if you have a ride, will wait at the dealership, or need to secure a loaner car while we complete the service.
Appointment time – choose the ideal day and time for the appointment from the calendar provided.
Contact info – be sure to provide your contact information, including first and last names, a phone number, and an email address. Also, provide additional comments, and select if you want an email reminder, or if you want a return call.
Review & Schedule – Review all of the appointment details and schedule the appointment if everything is accurate.
Types of Service Appointments at Our BMW Dealership
Once you make your service appointment, our team will confirm the date and time and discuss alternative transportation options (loaner, rental) or if you are going to wait. We have limited next-day appointments available. Given the current supply chain, we do our best to provide you with the best option for alternative transportation while your BMW is in service with us. If you need alternative transportation, please let us know when you are scheduling your service appointment. Our Transportation Coordinators will ensure you have signed all the necessary paperwork, complete a loaner walkaround to note any noticeable damage, and ensure the loaner is gased-up and ready you.
Waiter – these service appointments are available for service guests who wish to wait in our customer lounge. Typical wait time is an hour to 90 minutes
Alternative Transportation – Service Loaner or Rental*
A shuttle is also available to any service guest who drops off their BMW and lives within 10 miles of the dealership.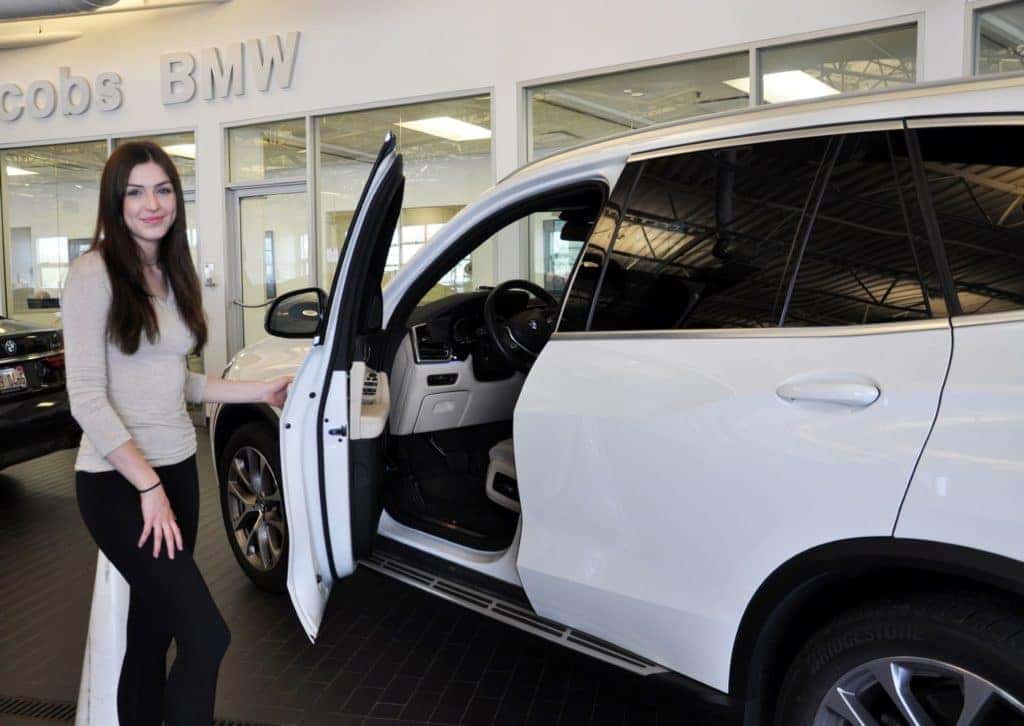 Arriving at Bill Jacobs BMW for Your Service Appointment
When you arrive at Bill Jacobs BMW located at 2495 Aurora Avenue in Naperville, Illinois, you will want to drive directly into the service drive. When you pull into the dealership, you will notice the showroom to your right, continue driving straight back until you see the sign on the building that says "Service." Pull right up and the garage doors will open. You will be greeted by a member of our Service Concierge team who will take your keys and direct you to your Service Advisor. Your Service Advisor will discuss what has been going on with your vehicle in further detail to ensure all needs are addressed while your vehicle is in for service with us. At Bill Jacobs, you can count on a fully-transparent service experience. We offer Active Reception to every guest in our Service Department.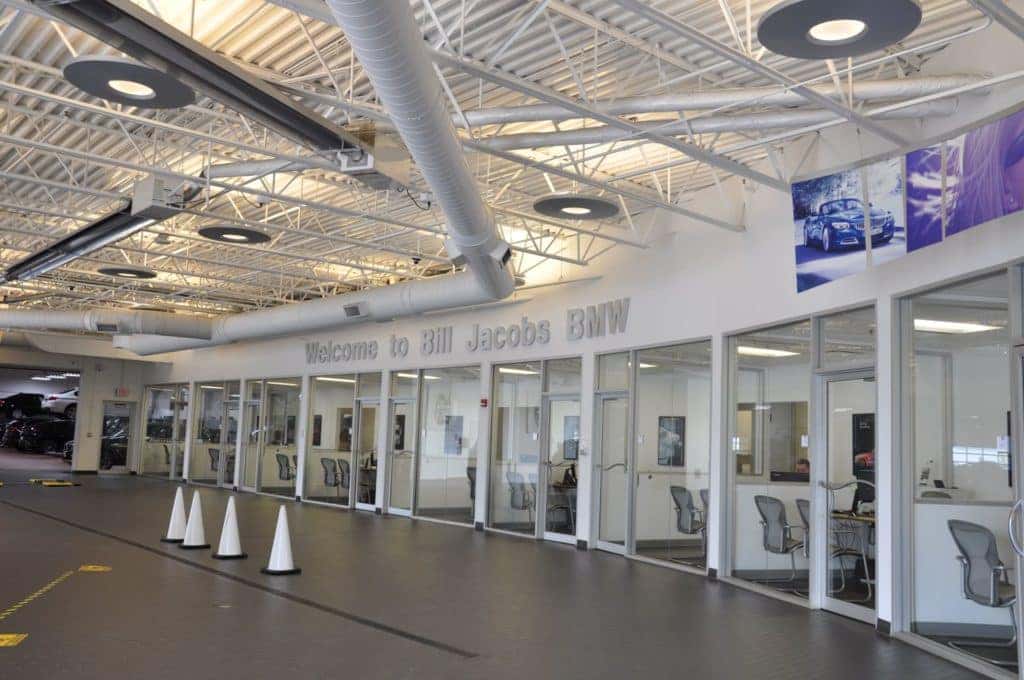 While Your BMW is in Service at our BMW Service Center
Your Service Advisor will communicate with you via email, phone and text throughout the time your BMW is in service with us. The health of your BMW is important to us and we will perform a multipoint inspection and share that with you prior to any requested repairs. Once the work is completed, you can pickup your BMW. Upon completion of your car, your same Service Advisor will review the complete work. Your BMW will be run through our car wash and ready to hit the road driving and looking like new.
*Subject to dealer inventory and availability of Enterprise cars. Consult dealer based on availability.