My BMW App
Everything You Need to Know About My BMW App.
The My BMW App is your direct connection from your BMW to the world around you. After you purchase or lease your BMW from Bill Jacobs BMW in Naperville, IL, you will be able to control your vehicle from the palm of your hand. The new-generation application has everything you need to know about your BMW. Download the new My BMW App for effortless connectivity between your BMW and a compatible smartphone. New, convenient features and a smarter interface seamlessly integrate your BMW into your digital life.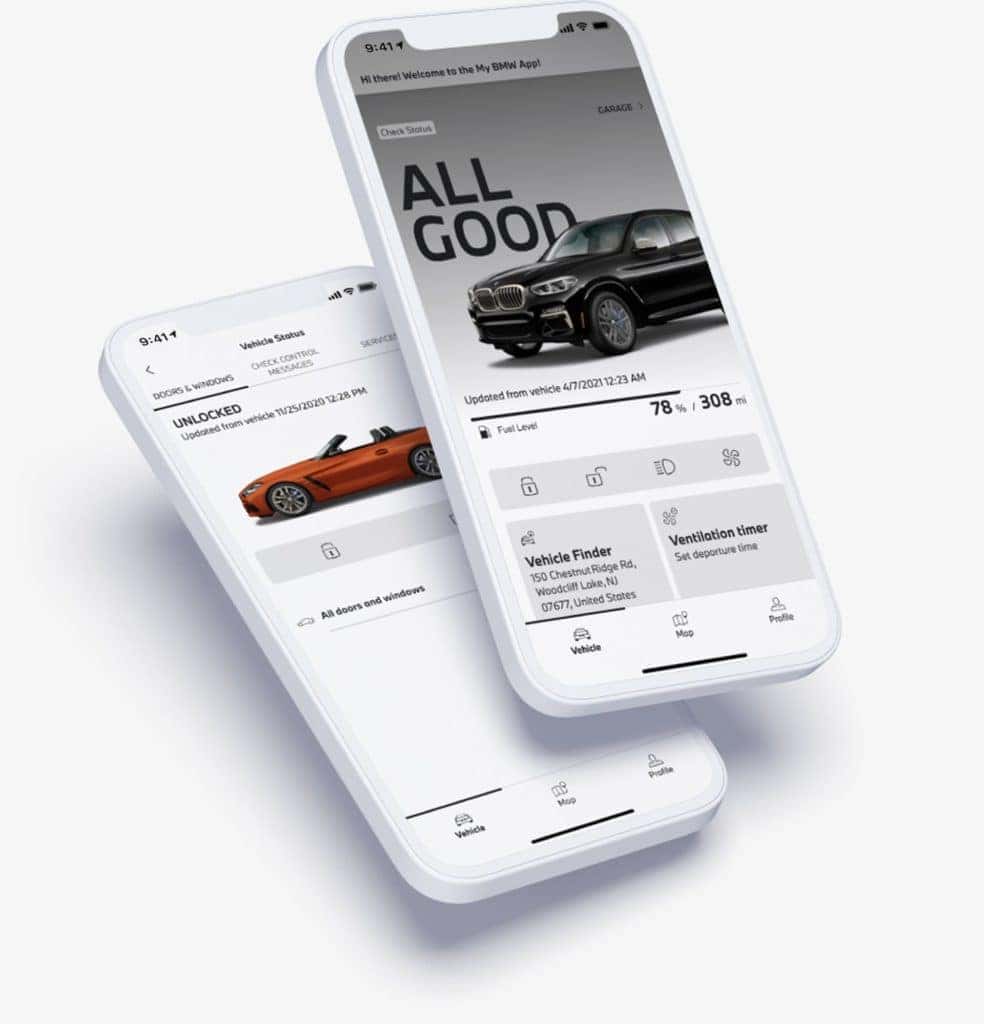 The functionality of the My BMW App
The new My BMW app is designed to be the perfect digital companion for your Ultimate Driving Machine. The MY BMW app suits you just as perfectly as your BMW. It's the direct connection to your vehicle, even when you're not sitting in it, and to the world of BMW. Everyday life will be so much easier; whether it's sending your next destination directly to your BMW, checking the range before your journey, or locking your vehicle remotely. The My BMW app will even let you know when your BMW is in need of service. The app will even let you schedule your next service appointment at Bill Jacobs BMW. With the My BMW app, discover carefree mobility – anytime, anywhere. Your World. My BMW.
Download the My BMW App
With a modern design and intuitive user-friendly features, the My BMW App is made to help you make your life easier. Check the status of your BMW, use one of the many remote control features, plan trips in advance, book your next service appointment, or discover the world of BMW – all from the convenience of your smartphone.
Scan the QR code below to download the My BMW App.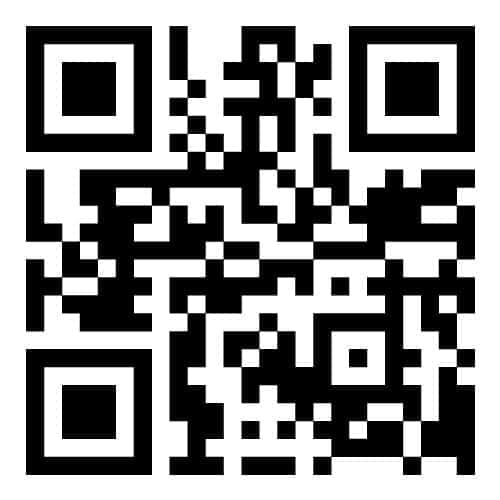 Download the My BMW App now and try out its many features.
The My BMW App is optimized for vehicles built from 2014 onwards. The availability of individual app features depends on your vehicle equipment and your ConnectedDrive contract.
The My BMW App at a Glance:
•Immediate access to vehicle status and functions
•Smart e-mobility services
•Extensive navigation and map features for planning trips
•Stories and news from the world of BMW
•Direct access to your BMW Service
•Regular updates and upgrades for all features
Discover What Makes the My BMW App Great:
CHECK YOUR VEHICLE STATUS
The My BMW App provides you with an overview of critical status information like your BMW's drive-ready state, enabling you to:
•View your vehicle's location
•Check your current fuel level and range
•Check that doors and windows are locked
•Keep vehicle software up to date
OPERATE YOUR VEHICLE REMOTELY
Use your BMW's features directly from your smartphone:
•Plan and switch on air conditioning
•Lock and unlock doors, operate the horn and flashers
•Record images from the vehicle environment
•Set up your BMW Digital Key
PLAN DRIVES
Find and send destinations, gas stations, charging stations, and parking areas directly to the navigation system
•Plan trips and keep an eye on current traffic
•Read detailed information on gas stations and charging stations
•Find parking spaces at your destination
•Consider charging times in load-optimized route planning
ENHANCED E-MOBILITY
Smart e-mobility support for planning vehicle range and necessary charging:
•Plan electric range and necessary charging
•Find nearby charging stations
•View your charging history at any time
EXPLORE THE WORLD OF BMW
Stay up to date and find the right products for your BMW:
•Discover exclusive stories and news from BMW
•Receive messages in the Message Center
•Link directly to BMW Shop and BMW Financial Services
MANAGE REQUIRED SERVICES
The My BMW App is your direct line to your dealer if service is needed:
•Keep an eye on required services
•Book service appointments via the app
COMMON QUESTIONS ABOUT THE MY BMW APP
If you've previously used the BMW Connected App, the ConnectedDrive website, or the My BMW Website, your vehicle will automatically appear upon logging into the My BMW App.If you are a new user, log into the My BMW App, tap "Add Vehicle" and follow the in-app instructions to connect your vehicle. You will need access to your BMW during this process.
If you've previously registered with the BMW Connected App, the ConnectedDrive website, or the My BMW website, you can simply login with the BMW ID used on these accounts.If you've never used these applications, then you'll need to register for an account on the My BMW App with a valid email address.
If you're not sure if you have a current BMW ID, try using the "Forget Password" feature and enter in the email address you think is associated.
For further assistance, call BMW Assist Customer Care at (888) 333-6118.
You can now access your BMW Financial Services account(s) from the My BMW App. To do so, tap the Profile tab and then the Financial Services link near the top of that page. This will launch you into the BMW Financial Services page and allow access to your account(s) where you can make payments, view payoff quotes, access statements, and more.
Contact One of Our BMW Geniuses Today
If you have already purchased your BMW and still have questions on how to use the My BMW App, please contact one of our BMW Geniuses today. Our team of BMW experts is here to help you understand how to use the My BMW App and answer any questions you have in regard to integrations. Simply stop by our BMW dealership today or give us a call to get started.