Meet the 2023 BMW XM
Meet the new BMW XM, a two-row performance sports crossover. Under the hood is a 644-hp plug-in hybrid powertrain that gets its muscle from a twin-turbocharged V-8. The XM uses a coil-spring suspension system that's augmented by adaptive dampers and active anti-roll bars to provide a surprisingly compliant ride when set to its Comfort driving mode. When set to Sport, the XM's handling is responsive and eager which makes for good fun on a twisty road. The XM is a new model for the BMW lineup and will be available in early 2023. You will be able to pre-order the new BMW X3 after September 27th.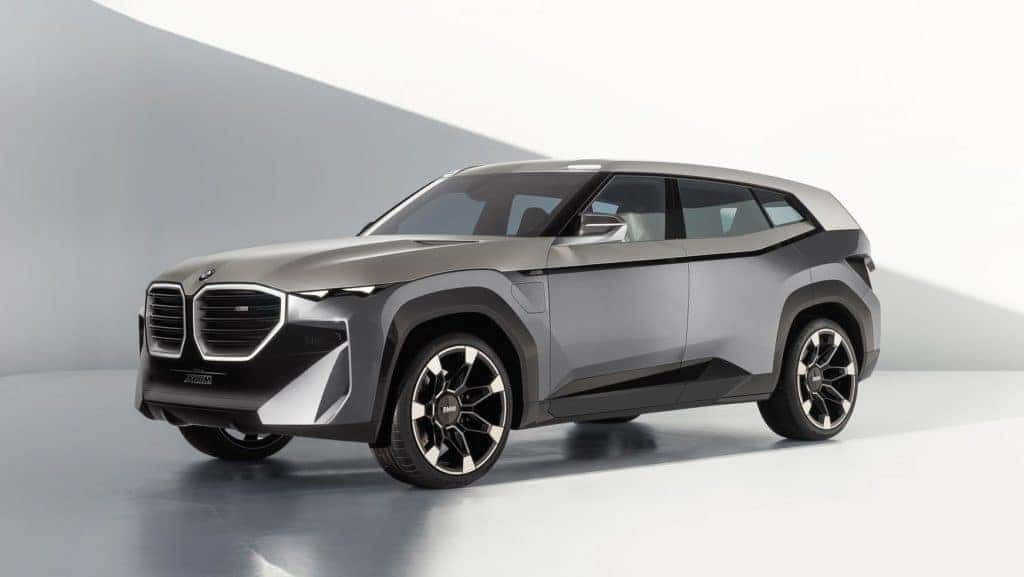 Production 2023 BMW XM Preview
It has been nearly a year since BMW released the XM Concept and recently photos were released about the upcoming production 2023 BMW XM. Continue reading to learn more about the BMW XM that will be available for pre-order from our BMW dealership after September 27th, 2022. The BMW XM will be available at dealerships in early 2023.
Why You Will Want to Pre-Order the BMW XM?
The BMW XM is completely unique and a cornerstone in future design and capability. What started as the BMW M Concept has evolved into a full-production BMW XM, the newest model in the BMW lineup. This much anticipated luxury plug-in hybrid crossover is actually the heaviest BMW ever made, weighing over 6,000 pounds. The XM looks substantially different from all angles. The front fascia features the mighty kidney grille is flanked by quad lighting units similar to those found on the redesigned 7-Series. The BMW XM  has the M braking system as well as optional M light-alloy wheels that measure up to 23 inches.
While the crossover is focused on performance, it will also be eco-friendly  an electric-only range of approximately 30 mile. Save on the pump by pre-ordering the BMW XM.
The price of the BMW XM will be released later this month when the pre-order system goes live. In the meantime, if you want to learn more about pre-ordering the BMW XM, fill out the form below and a member of our team will be in touch to answer any questions you may have.