BMW M Celebrates 50 Years of Performance
If you have been to a BMW dealership recently, you might have noticed the classic BMW Motorsport emblem on the 2022 BMW M cars. The latest badging changes on the M cars is to celebrate 50 years of M. With its heritage, BMW M is setting its sights on the future. BMW M is exceedingly multifaceted, always appearing different and new, but instantly recognizable. To celebrate 50 years of M, all BMW M models and all BMW models with M Sport package now have the option of having the classic logo on the front, back, and wheel hubs.
LEGENDARY MOTORSPORT LOGO: CELEBRATING 50 YEARS OF M
The start of the anniversary year sees the return of the iconic BMW Motorsport emblem. BMW M is putting down a marker for those who love tradition. The logo with the staggered semicircles in blue, purple and red was first used on race cars of BMW Motorsport GmbH, founded in 1972. BMW M automobiles produced after March 2022 can be fitted with the BMW Motorsport logo at the front, the rear, and on the wheel hubs. As an alternative to the conventional BMW emblem, the original logo symbolizes passion for motor racing and for the roots of the BMW M marque.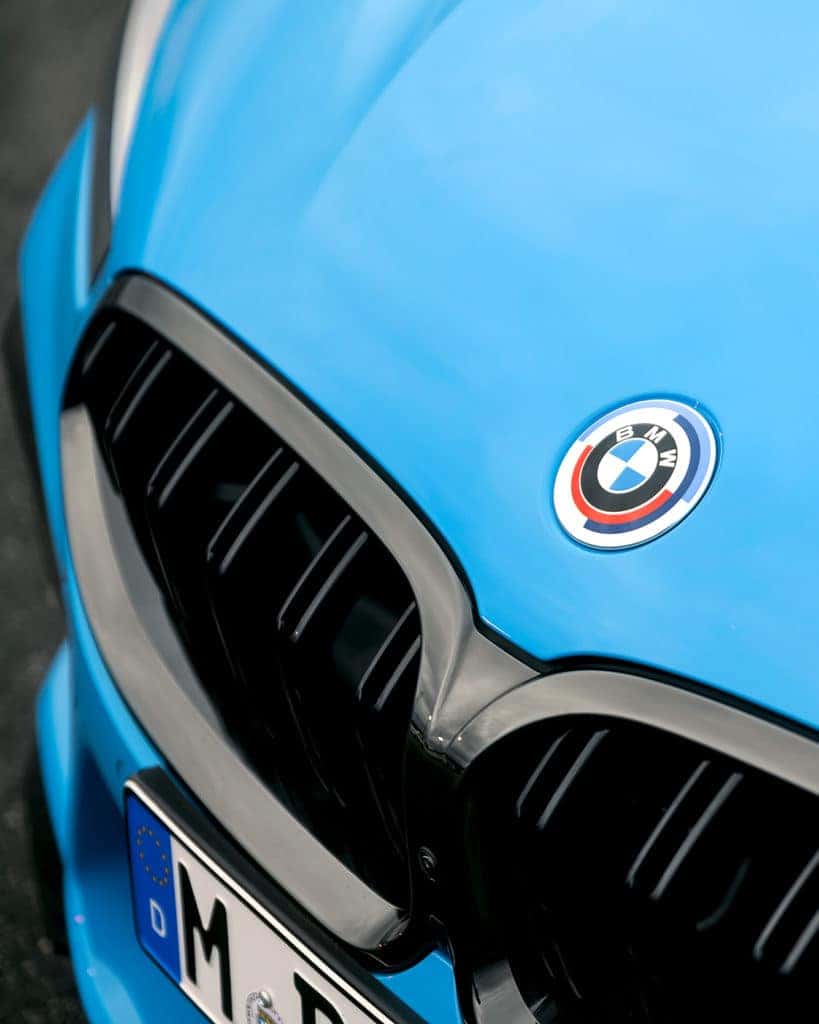 COLORS OF M IN 2022
In the anniversary year, there's a wide range of historic paint finishes like Dakar Yellow, Daytona Violet metallic, Macao Blue metallic or Imola Red on offer for selected models.
NEW BMW M MODELS IN 2022
To celebrate 50 years of M, BMW is releasing new models. These new BMW M models released in 2022 include the BMW M3 Touring, BMW M4 Coupé series, BMW iX M50, and BMW i4 M40. The anniversary year will see the launch of the first electric high-performance model in the history of BMW M. The future of M is bright, especially for the future of high-performance electric M cars. If you are interested in ordering an M model with the classic Motorsport emblem, contact our dealership to learn more. You can also shop on in-stock M cars by clicking the shop now button below.