BMW Roadside Assistance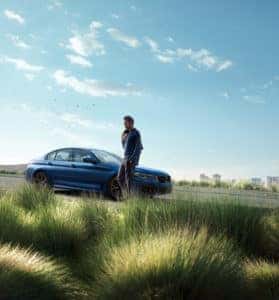 MOBILITY ASSISTANCE, NOT JUST ROADSIDE ASSISTANCE.
Reach us 24 hours per day/365 days per year at 1-800-332-4BMW (800-332-4269)
BMW Roadside Assistance offers support and expert advice 24 hours a day, 365 days a year. You're protected in all 50 states, Canada and Puerto Rico, and you're even covered if someone else is driving your BMW.
Available for the first four years from the original in-service date of your vehicle, with no mileage limitations and no separate cost to you.*
BMW Certified owners are covered up to six years from your vehicle's original in-service date, with no mileage limitations.*
Coverage also applies to BMW Extended Service Contracts and Maintenance Program Upgrades.
Program details can be found in the Consumer Information Statement (provided by your authorized BMW center at the time of sale).
Eligibility and benefits can be found in your Maintenance and Warranty booklet.
Program services include, but are not limited to:
Towing Service to the nearest authorized BMW center due to mechanical disablement, road hazard damage, or accident.
Battery jump-starts.
Fuel or operating fluids delivery (driver is responsible for fuel/fluids cost).
Tire change assistance.
Lock-out services (if keys are locked in the vehicle).
Trip interruption benefits.
FAR FROM HOME?
When journeys are unexpectedly interrupted, we can even help arrange a ride, secure short-term alternate transportation, or assist with hotel accommodations. Some disablements qualify for limited trip interruption reimbursement benefits up to $1,000 per incident (see your Maintenance and Warranty booklet for details).
NOT ALL WARNINGS LIGHTS MEAN TOWING IS REQUIRED.
Keeping drivers on the road is our mission.
The Advanced Mobility Group** (AMG) technical support team works in conjunction with BMW Roadside Assistance helping drivers via phone with disablement or emergency roadside situations. Using telematics technology to read vehicle data and warning messages, calls and information dispatched to AMG are used to guide and advise drivers. Sometimes, it's providing skilled advice over the phone. Other times, it may be recommending a service visit with the nearest BMW Center while ensuring the driver they can safely travel there without towing service assistance. And, at all times, AMG provides peace of mind.
There are many ways to contact BMW Roadside Assistance in the event of disablement or emergency:
Pressing your vehicle's BMW Assist SOS button.***
Selecting BMW Roadside Assistance from the iDrive menu.
Accessing the BMW ConnectedDrive app.
Call us at 1-800-332-4BMW (800-332-4269), 24 hours per day/365 days per year.