DESIGN OF THE 2024 X7
The design of the 2024 BMW X7 exudes elegance, sportiness, and presence. With its bold proportions, commanding stance, and aerodynamic lines, the X7 displays a perfect blend of sophistication and robustness. The iconic BMW kidney grille, slim headlights, and distinctive LED taillights contribute to the vehicle's unmistakable identity. Moreover, the spacious interior offers luxurious comfort and can be tailored to individual preferences with a wide array of high-quality materials and finishes.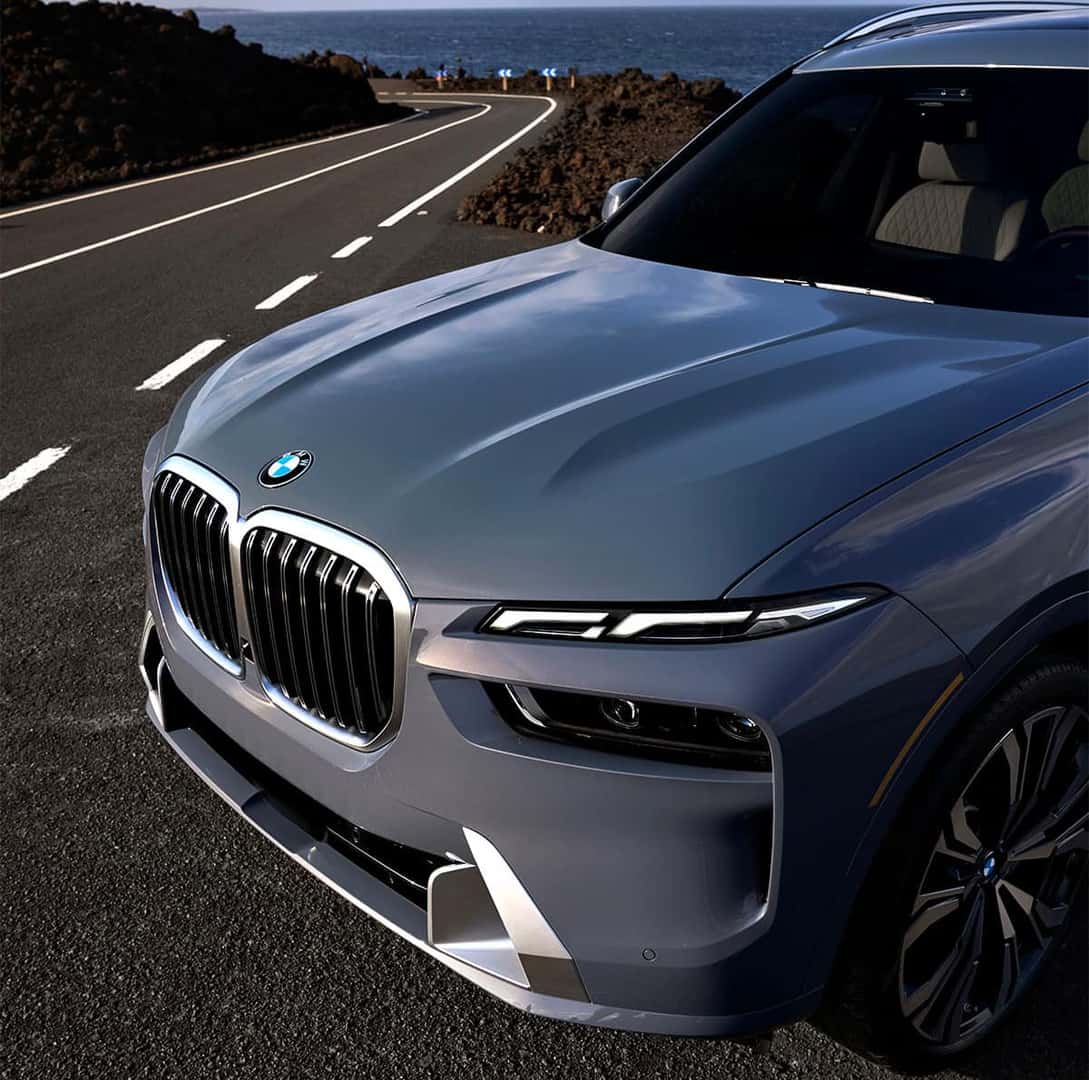 PERFORMANCE OF THE 2024 BMW X7
The 2024 BMW X7 combines performance and efficiency to deliver an exceptional driving experience. With a range of powerful engine options, including turbocharged petrol and diesel engines, the X7 offers impressive acceleration and smooth power delivery. BMW's advanced engineering ensures dynamic handling, precise steering, and superb ride comfort. Additionally, the X7 features advanced suspension systems and technologies to provide superior stability and control on various road conditions.
ADVANTAGES IN TECHNOLOGY
BMW has equipped the 2024 X7 with cutting-edge technologies that enhance convenience, connectivity, and entertainment for both the driver and passengers. The iDrive infotainment system, displayed on a large touchscreen, offers intuitive controls and access to a host of features, including navigation, media, and vehicle settings. The vehicle also supports wireless smartphone integration, allowing seamless access to apps and content. Furthermore, advanced driver-assistance systems provide enhanced safety and support during every journey.
SAFETY FEATURES
Safety is a top priority for BMW, and the 2024 X7 is packed with innovative safety features to provide peace of mind on the road. These features include adaptive cruise control, lane-keeping assist, blind-spot monitoring, forward collision warning, automatic emergency braking, and a comprehensive airbag system. The X7's robust body structure, combined with active and passive safety measures, ensures maximum protection for all occupants.
TEST DRIVE THE 2024 BMW X7
The 2024 BMW X7 is a remarkable luxury SUV that offers a blend of performance, style, and advanced technology. From its elegant design to its powerful performance capabilities and cutting-edge features, the X7 sets new standards in the luxury SUV segment. With its spacious interior, state-of-the-art technologies, and commitment to safety, the 2024 BMW X7 is poised to provide an unparalleled driving experience for discerning customers. Contact Bill Jacobs BMW to learn more about this extraordinary vehicle and to experience the pinnacle of automotive luxury firsthand.