What is a KBB Instant Cash Offer?
More and more consumers are asking the question….what is my trade worth? Our BMW dealership near Naperville, Il wants to give you the best possible answer to that question in the easiest and most reliable way. We offer our customers the ability to value their trade and know what their car is really worth with the help of our Kelley Blue Book Instant Cash Offer.
It's a real offer based on trusted KBB value, the authority on used cars. We are currently in need of pre-owned inventory. The demand for previously owned cars and SUVs is high, and your current vehicle might be worth more than you think. Value your trade at Bill Jacobs BMW and get an instant cash offer. With our Kelley Blue Book® value your trade tool, you can instantly know the value of your trade. The offer is valid at the dealership for up to 7 days.

1. Get Started – Tell Us About Your Car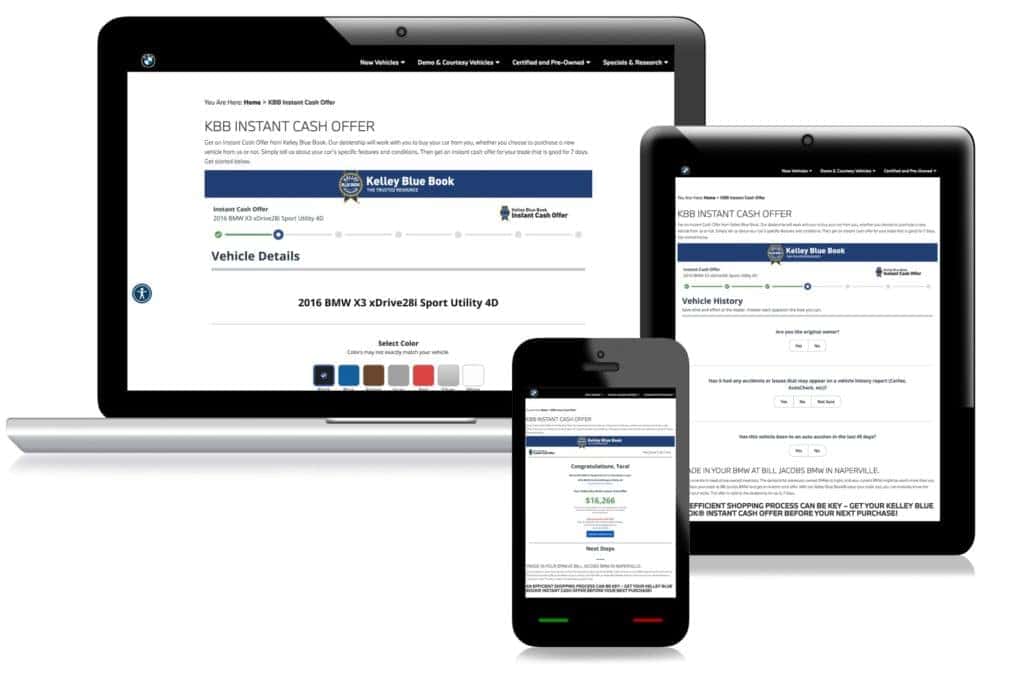 Enter in your vehicle information. Tell us about the features, options, and equipment unique to your car. Click "Get Started" below to tell us about your current vehicle. Please fill out the information as accurately as possible to ensure we can get you a proper value.
Get an Instant Cash Offer
2. Receive Your Instant Cash Offer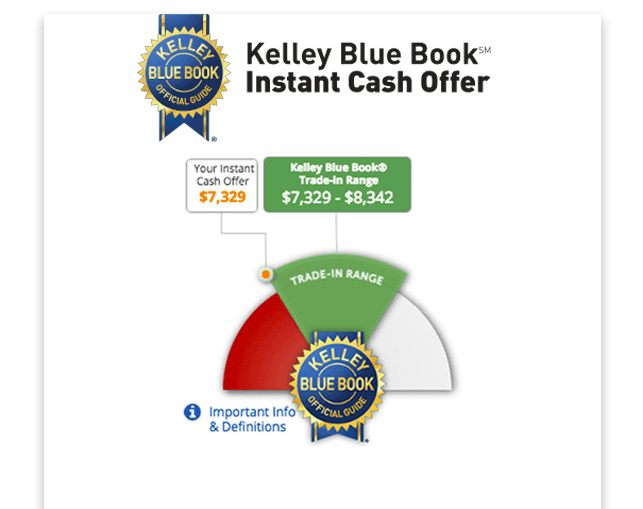 After you tell us about your current vehicle, you will receive your KBB Instant Cash Offer instantly. You'll see where your offer stands within the Kelley Blue BookSM Trade-in range so you can make a confident decision.
3. Sell Us Your Car Or Use It for a Trade
Once you receive your Instant Cash Offer, your offer is guaranteed for 7 days. Schedule an appointment with our dealership or stop by so we can verify your car's features & conditions.
Get an Instant Cash Offer