2021 BMW 5 Series in Naperville, IL
The 2021 BMW 5 Series is an executive sedan that is delivers style, innovative engineering, and luxury. Bill Jacobs BMW in Naperville is your destination when shopping for a new luxury sedan. The 5 Series captures the attention of passengers and drivers.
530i & 540i SEDANS
Executive sedans with unmistakable authority.
Over forty years of engineering and design made the BMW 5 Series synonymous with success. New driver assistance technology and refined luxury touches ensure this powerful sedan's top-tier status.
HORSEPOWER -248 hp
0-60 MPH -5.9 sec
STARTING MSRP -$54,200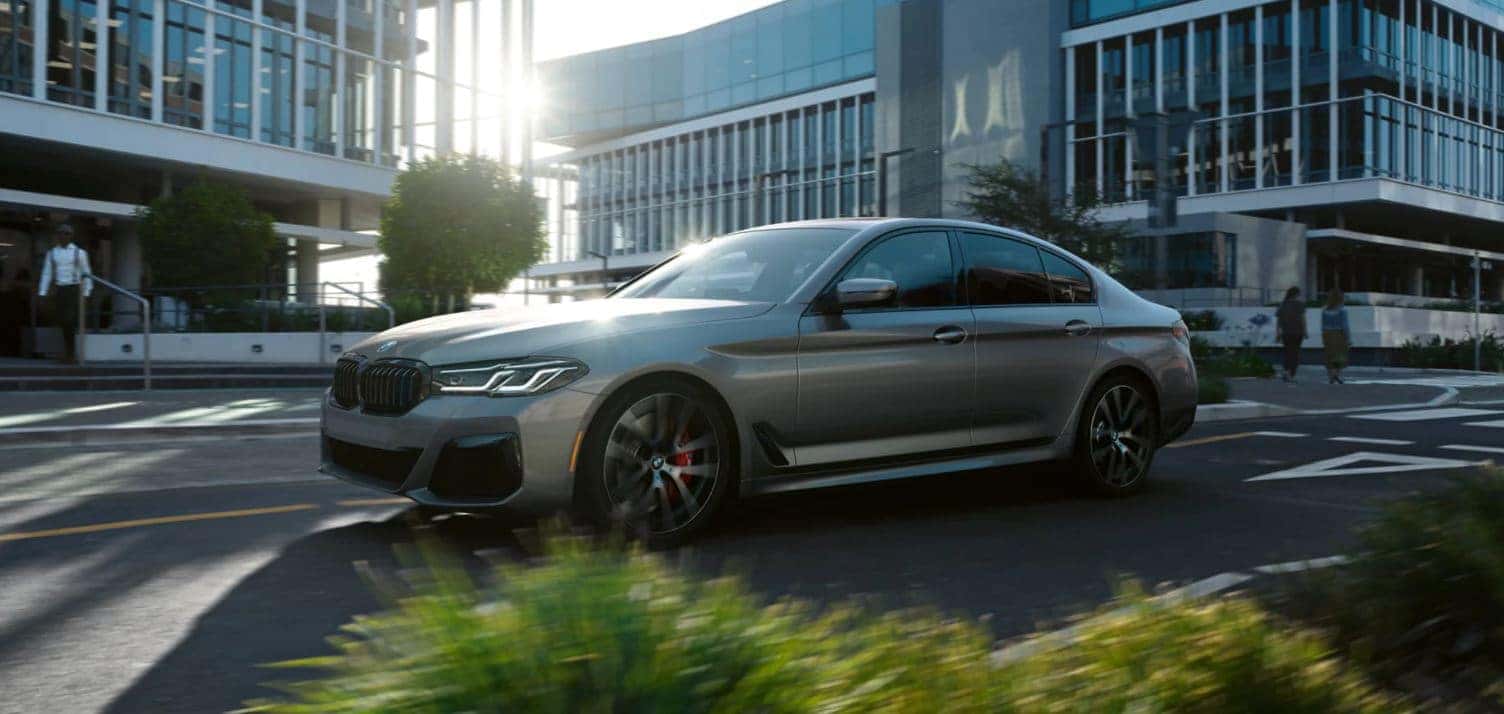 Lead the Charge with the 2021 BMW 530e Plug-in hybrid
The high-powered 2021 BMW 530e Sedan harnesses the combined power of a combustion engine and electric motor to deliver efficient drive modes and exhilarating acceleration. Take efficiency to the next level by engaging all-electric driving for all your local trips around Naperville, St. Charles, Aurora, Westmont and the city of Chicago.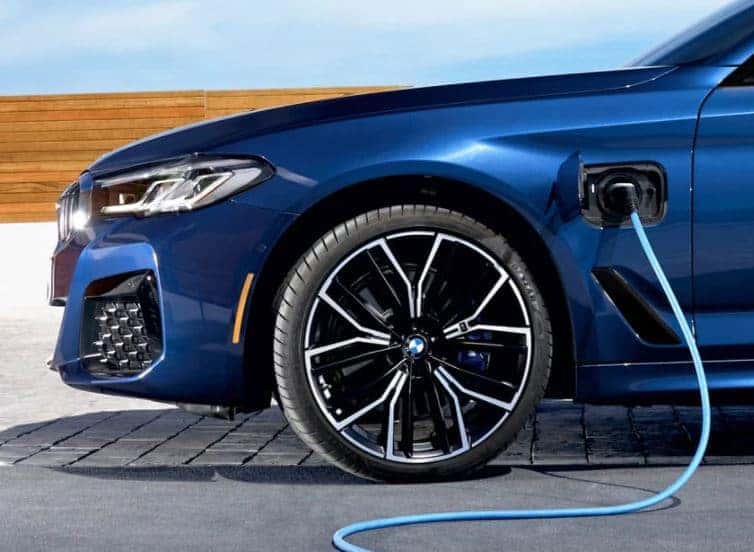 530e
Horsepower – 288 hp
0-60 mph – 5.7 sec
Starting MSRP – $57,200
530e xDrive
Horsepower – 288 hp
0-60 mph – 5.7 sec
Starting MSRP: $59,500
Connect your plug-in hybrid
– The BMW Connected APP lets you precondition your sedan, check battery levels, set charge time, and more from the comfort of your home.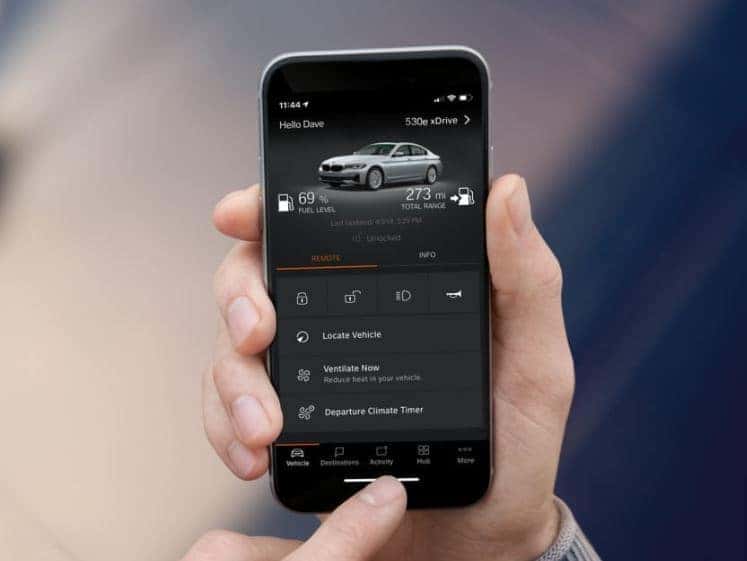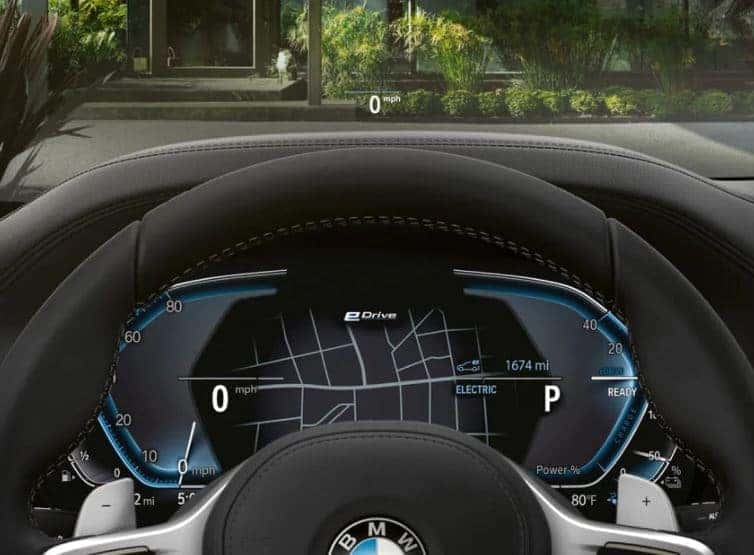 The 530e Sedan has impressive battery capacity for an increased all-electric range of 21 miles (18 miles for 530e xDrive) – ideal for shorter drives and commutes.Subtle design changes like the hybrid-specific digital instrument cluster – which conveniently displays e-range, electric motor output, charge status, and more – show that the 530e is in a class of its own.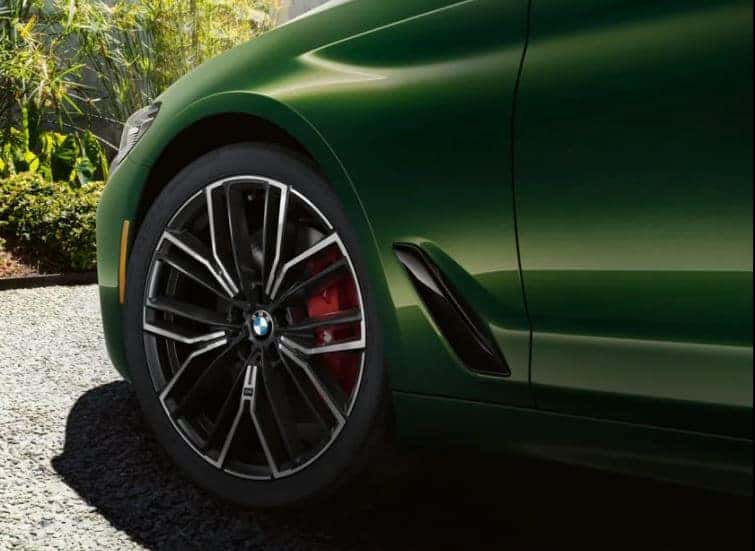 M550i xDRIVE SEDAN
The executive sedan engineered by BMW M. With a V8 powered by M550i xDrive Sedan features sport-tuned components and an interior that puts the M550i xDrive in a league of its own
Horsepower – 523 hp
0-60 mph – 3.6 sec
Starting MSRP: $76,800
M5 Sedan
The 2021 M5 Sedan represents over 35 years of BMW M expertise. This executive sedan comes with a racing flair, exclusivity, and everyday driveability. The M5 is a mdarter sports car with intelligent technology that improves your experience on the track and on the road.
Horsepower – 600 hp
0-60 MPH – 3.2 sec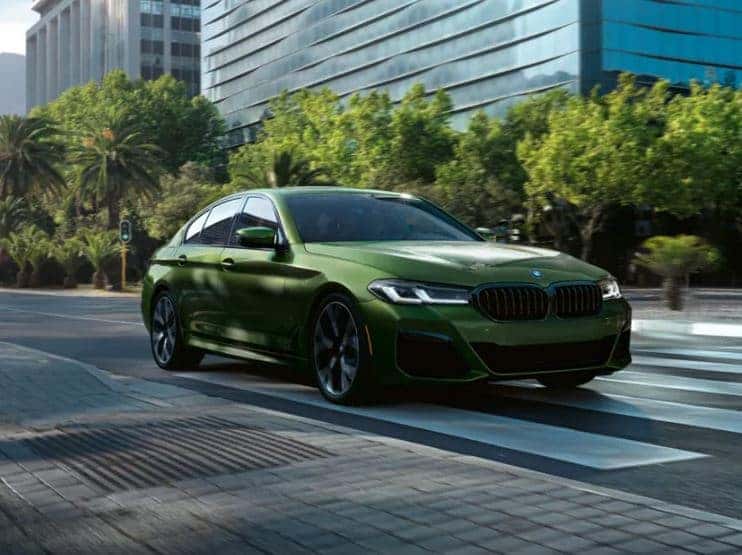 Set your preferences for serious driving.
For a full appreciation of serious power, engage Track Mode, available with the Competition Package. This high-performance setting turns off automated systems for pure focus on the road.
Starting MSRP: $103,500